Welcome to
ASTM A860 WPHY 52, ASTM A860 WPHY 42, ASTM A860 WPHY 46, ASTM A860 WPHY 56, ASTM A860 WPHY 60, ASTM A860 WPHY 65, ASTM A860 WPHY 70, ASTM A234 WP9 CL3, ASTM A234 WP91, ASTM A234 WPB, ASTM A234 WPC, ASTM A234 WP1, ASTM A234 WP11 CL1, ASTM A234 WP11 CL3, ASTM A234 WP12 CL1, ASTM A234 WP22 CL1, ASTM A234 WP22 CL3, ASTM A234 WP5 CL1, ASTM A234 WP5 CL3, DUPLEX SAF 2205, SA234 WPC, SA234 WP1, SA234 WP5, SA234 WP7, SA234 WP9, SA234 WP11 CL7, SA234 WP12 CL1, SA234 WP22, SA234 WP91, 13CRM04 ASTM A860 WPHY-46, 13CRM04 ASTM A860 WPHY-52, 13CRM04 ASTM A860 WPHY-56, 13CRM04 ASTM A860 WPHY-60, 13CRM04 ASTM A860 WPHY-65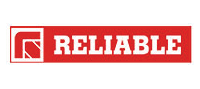 We supply high quality products to ANY specification, QUICKLY and to ANYWHERE in the world.
We have been involved with an impressive list of upstream and downstream projects.
Reliable Fittings & Forgings Pvt. Ltd. is a specialist manufacturer of Flanges, Pressure Fittings and Pipes for the offshore, petrochemical and power generation industries.
13CRM04 ASTM A860 WPHY-70, ASTM A105 A350 LF2, Long Radius High Yield Carbon Steel Bends R-2D, Long Radius High Yield Carbon Steel Bends R-3D, Long Radius High Yield Carbon Steel Bends R-5D, Long Radius High Yield Carbon Steel Bends R-6D, Long Radius High Yield Carbon Steel Bends R-8D upto 22D, Bending Bends API5LX42, Bending Bends API5LX46, Bending Bends API5LX52, Bending Bends API5LX56, Bending Bends API5LX60, Bending Bends API5LX65, Bending Bends API5LX70, Long Radius Bends 30 Deg, Long Radius Bends 45 Deg, Long Radius Bends 60 Deg, Long Radius Bends 90 Deg, Long Radius Bends 180 Deg, Long Radius Bends 360 Deg, MSS-SP-75 WPHY 46, MSS-SP-75 WPHY 52, MSS-SP-75 WPHY 56, MSS-SP-75 WPHY 60, MSS-SP-75 WPHY 65, MSS-SP-75 WPHY 70, ASTM A403 WP304 L, Till 317L, ASTM A420 WPL9, ASTM A182 F304L, Till F348, Duplex SAF 2205, UNS S32205 DIN-1.4462 EN 10088-3 PREN = 34, UNS S32205 DIN-1.4462 EN 10088-3 PREN = 35, Super Duplex UNS S32760 F-55, ASTM A182 F55, SA182 F-55, DIN 1.4501, UNS 32760 F55, Monel 400, Inconel 600, Inconel 625, Incoloy 800, Incoloy 800H, Incoloy 800HT